St Basils eNewsletter – March Edition
As March draws to a close, we have some more news for you from the past month from the St Basils family, including exciting news about our growth, a big thanks to our wonderful supporters, and some words from our past young people.
Congratulate yourself for a March well done, put your feet up, and take a break to read some good news (and look at some pictures of dogs…).

Headline News
The St Basils Café is Coming!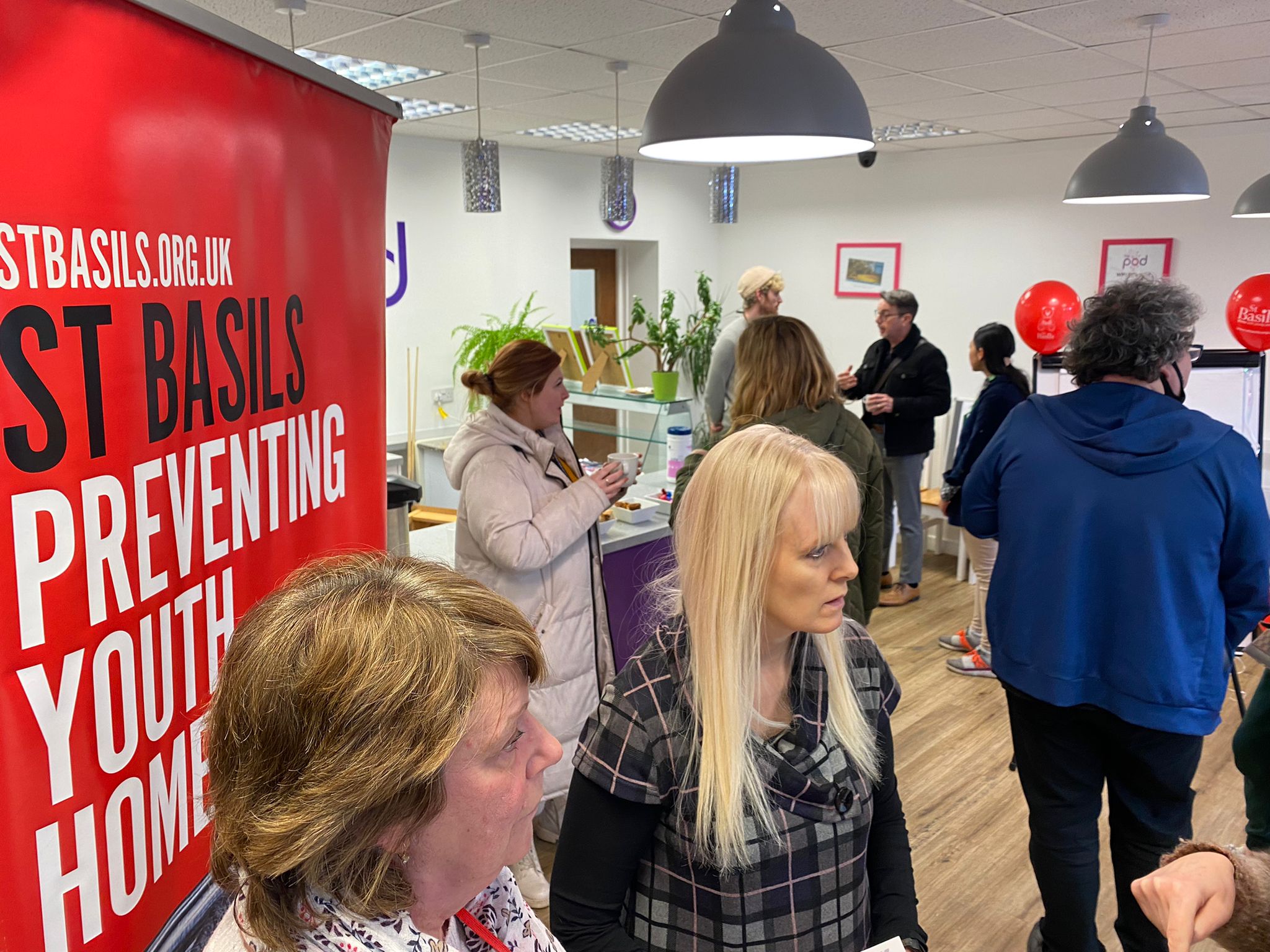 We are proud to announce that we are opening up our very own café in Bromsgrove, with all proceeds going towards St Basil's commitment to ending youth homelessness.
With help from Worcestershire County Council, St Basils will soon open a charity café in the heart of Bromsgrove at local favourite The Pod. Not only will funds raised through the café help fund our vital work, but will also give young people the chance to gain work experience, knowledge of the hospitality industry and mentorship to go on to gainful employment elsewhere. Thank you to everyone who attended our Volunteer Opening Day. Keep an eye out on our website and on social media where we will announce our public opening date!
---
Solihull Woof Run Huge Success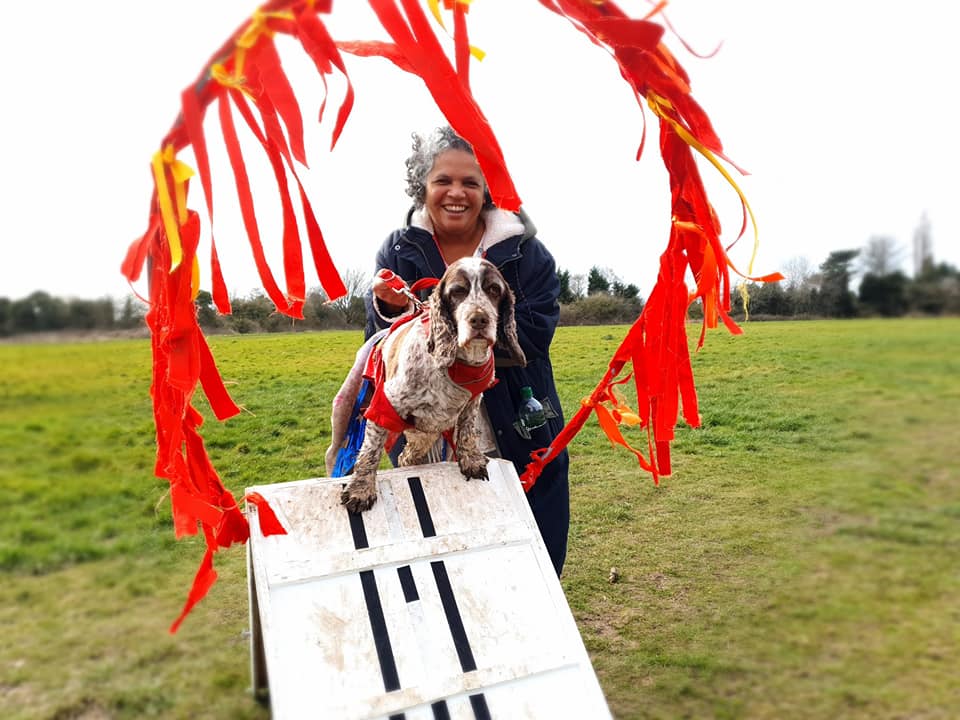 Thank you to all who fundraised for us!
The Solihull Woof Run went ahead successfully in March with a number of good boys and girls getting their paws deep into the mud along with their owners. Although we misplaced a few shoes, the humans took it in their stride and faced the mud with great humour. Sponsored by Schumacher and supported by 608 Vets, we want to thank everyone who attended and took part to support our cause.
---
The Great Birmingham Run is Nearly Here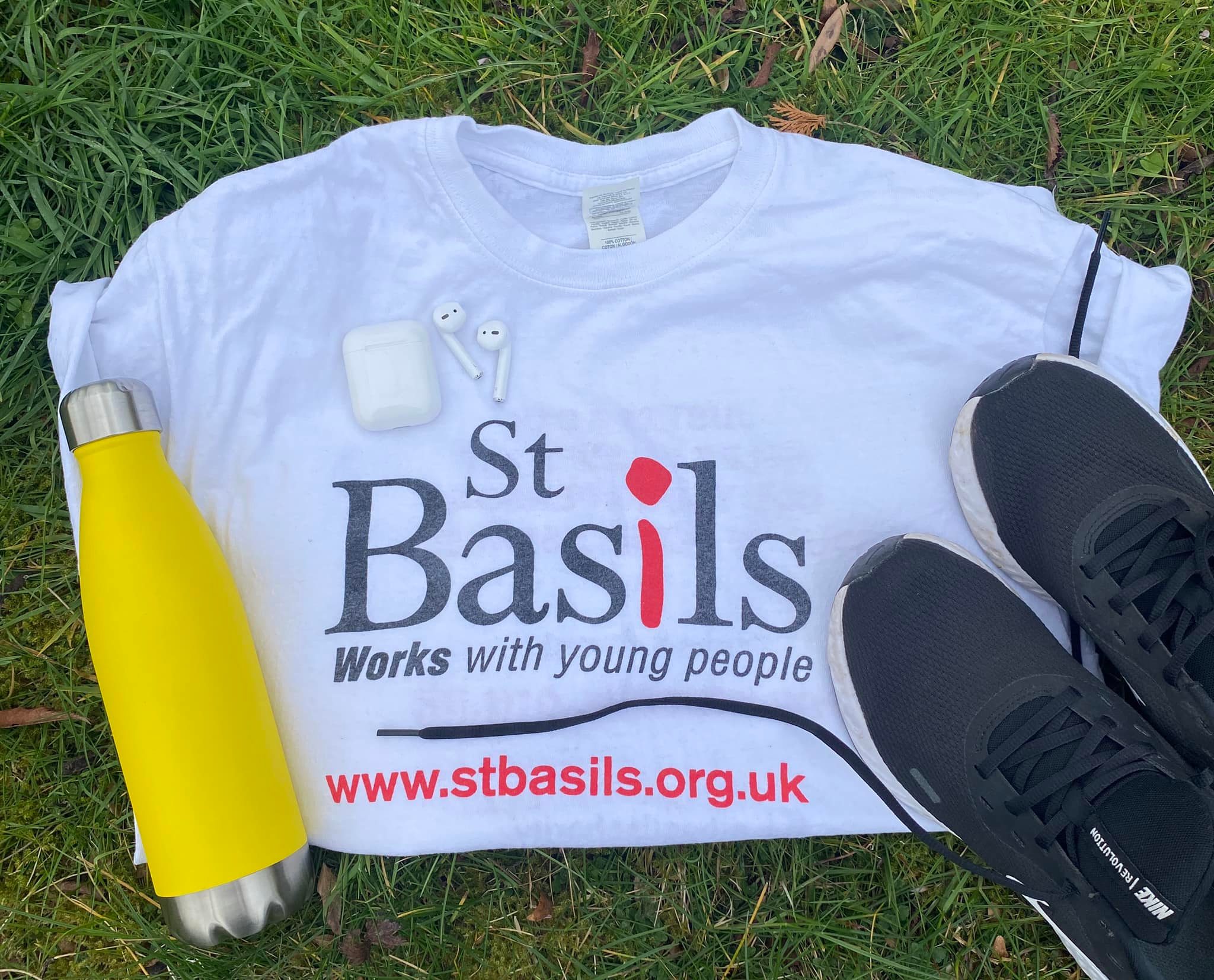 Birmingham's biggest running event, The Great Birmingham Run, returns to the city's streets in May 2022.
Starting in the heart of the city, runners soak up the atmosphere and music all the way to the finish, passing the famous entertainment zones every kilometre. Experience an exciting 10k or half marathon course incorporating the historic heart of Birmingham, its latest developments and world-famous heritage sites.
We've got very limited places left, so if you'd like to take part on behalf of St Basils, please do contact us by clicking the link to our event page below. Otherwise, if you're there, keep an eye out and give an extra loud cheer for anyone in one of our branded running tops!
---
Supporter of the Month
Celebrating Amanda Amass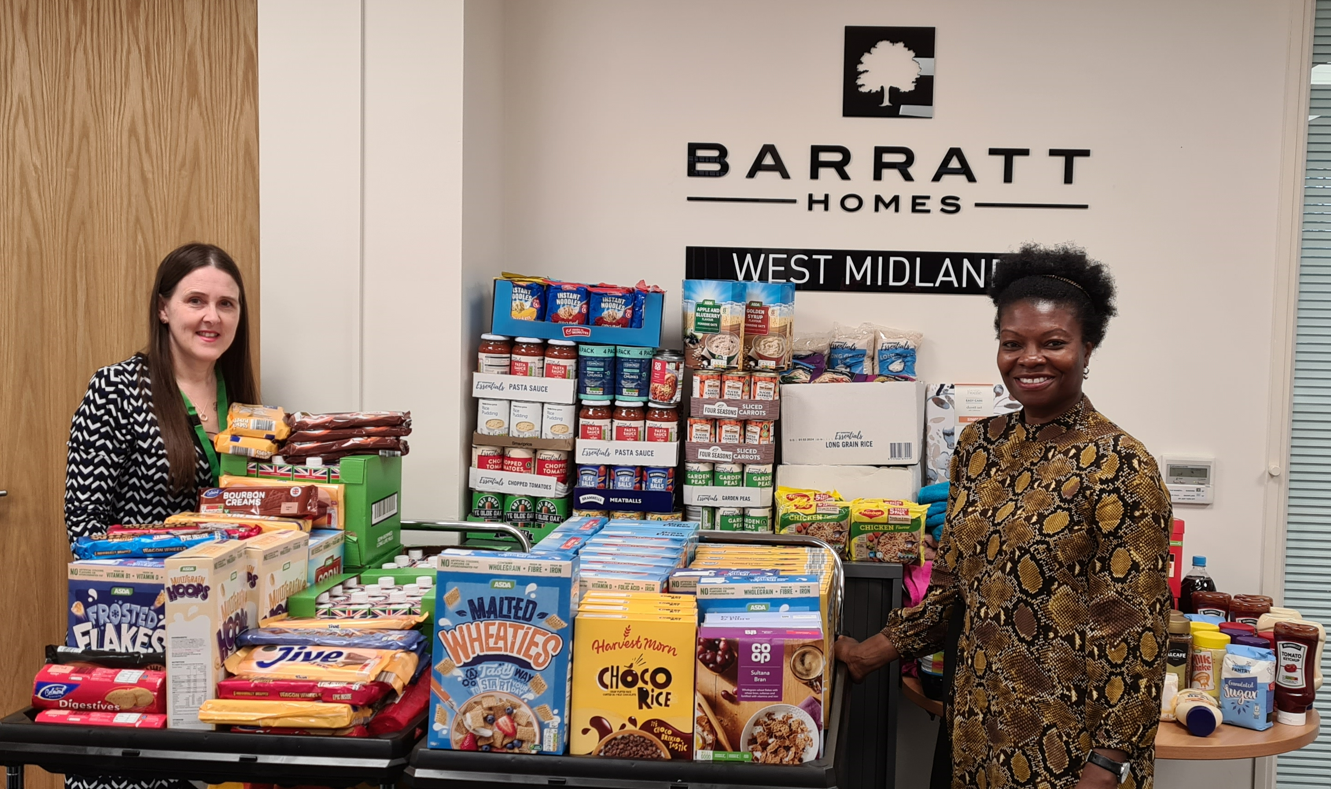 Amanda has been a St Basils family member for over 20 years, supporting us in numerous ways, including fundraising, donation drives and so much more. Last year alone, Amanda liaised with our Mother & Baby unit at Trentham House, and assisted in individually asking our young people what they would like for a Christmas gift. Not just a cover-all donation- Amanda went out of her way to find out their personal interests and needs, and fulfilled them by being our very own Trentham Santa! Over the years, Amanda has acted collaboratively to donate thousands of pounds to support our vital work.
We spoke to Amanda, who said: "I tend to shy away from anyone singing my praises- I very much just do what I can. I've been a charitable person since I was 12 years old so it's very much a natural part of me. I tend to live by St David's philosophy: Be joyful, keep the faith and do the little things in life."
"Things that are relatively small to you and I can be pivotal for someone else, so it's really important to do those little things for others."
All of us at St Basils want to sincerely thank Amanda for all of her incredible work in supporting us in preventing youth homelessness. Although she is incredibly humble, Amanda has touched numerous lives in the West Midlands. On average we support over 500 young people per year, so over 20 years, Amanda has helped us to shape 10,000+ lives by consistently doing these "small things" for us and for our young people.
We can't thank Amanda enough for her amazing impact.
---
Upcoming Events
Canal Cycling Challenge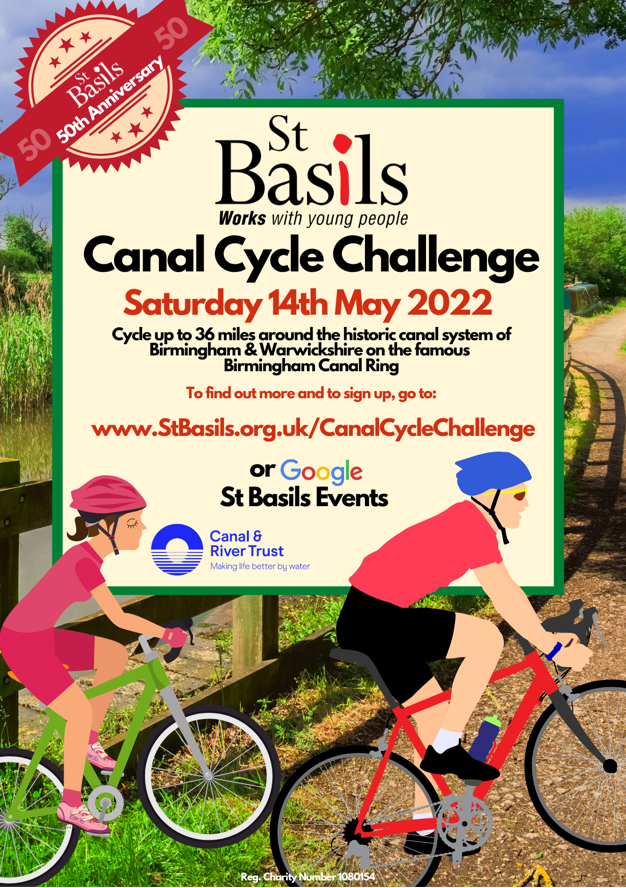 Grab your bikes and get ready for St Basils' 36 mile Birmingham Canal Cycle Challenge!
Ride the historic and world famous Birmingham Canal Ring from Digbeth, south on the Grand Union Canal then cross to the Stratford Canal heading north, then join the Worcester Canal back into Birmingham – 36 miles in all.
Get out in nature, feel the fresh air, stretch your legs and bring your family and friends to cycle for St Basils!
For more information or to sign up, click below.
Hike For Homeless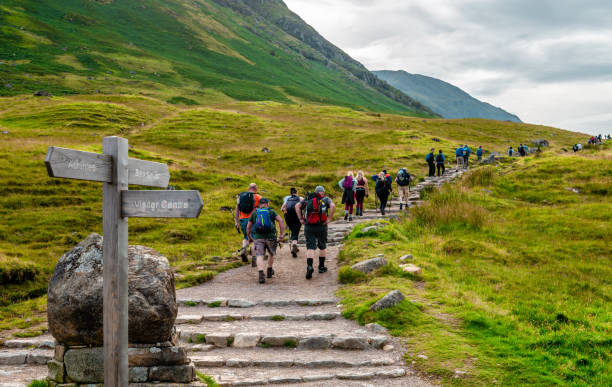 2022's walk will be taking place over the legendary Long Mynd in Shropshire on Saturday 25th June.
The hike will start and finish in Church Stretton, the historic Market Town situated in the heart of the South Shropshire hills. We can say with huge confidence that this will be one of the most stunning walks you'll go on in the UK!
As with all our walks, we have 3 different routes on offer: Short (roughly 6 miles), Medium (roughly 13 miles) and Long (roughly 24 miles) – it's up to your team to decide which route you'd prefer.
For more information or to sign up, click below.
---
Good News
An Ex-Resident Shares Their Story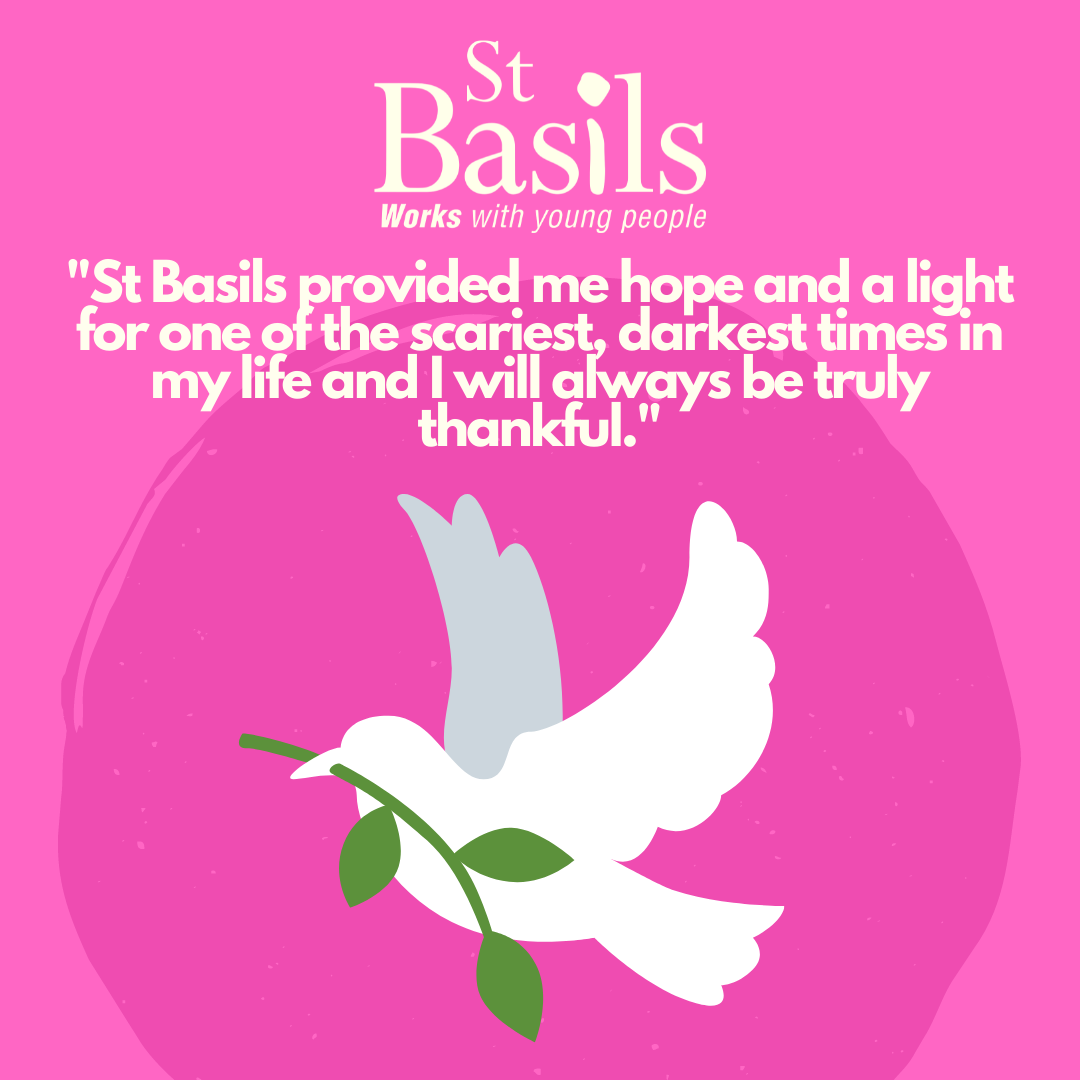 A past young person who wishes to stay anonymous kindly told us her amazing story of a historical stay at St Basils after being placed in unsuitable accommodation, and where she is in life now.
"I was taken to Acocks Green to a St Basils mother and baby unit. Walking through those doors was life changing for me.
Shown to my very own little room with a cot, single bed and wardrobe, I found myself at home. I was to share the little flat with one other girl, which was fine, we had our own kitchen and bathroom, it really was heaven.
St Basils provided me hope and a light for one of the scariest, darkest times in my life and I will always be truly thankful.
I am happily married, my little girl grew up to be an amazing young woman who has been successful in her own journey, I had 3 other children, a son who is hard working and has his own business, a son who longed to join the police force, but settled to becoming a successful estate agent, and a daughter who attends university to fulfil her dream of becoming a barrister.
So I didn't become a statistic and my children have been raised never to take anything for granted and to always do something for others if they can, they know their momma's journey and often remind me of the strong amazing mom I have always been. I'm proud to watch my children with their own children, as it's a world apart from my own childhood.
So for this I thank St Basils for the opportunities which I doubt would ever have come if I hadn't discovered they existed."
We are so proud of all the things our young people (and past young people!) achieve. Keep an eye out for some more good news next month. Good news will be a segment of stories, quotes, pictures and videos centred around St Basils' impact, as a result of your support.
---
Fundraising Partner Shoutouts
EMR (European Metal Recycling)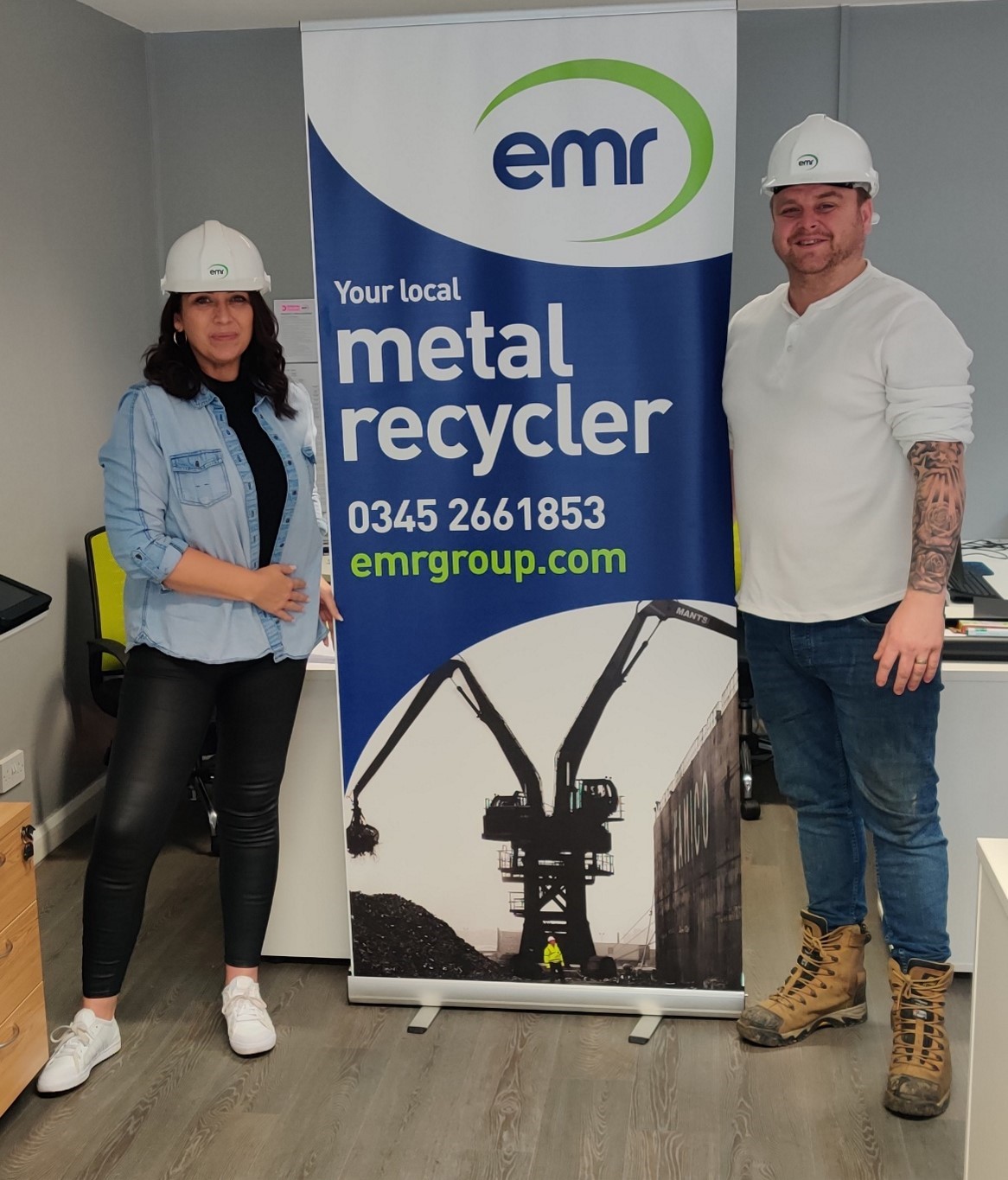 EMR Birmingham, based on Duddeston Mill Trading Estate, has partnered with St Basils to support homeless youths across Birmingham and the West Midlands.
Created as part of EMR's Young Futures Reimagined programme, an initiative to help young people across the country to build brighter futures, the partnership will see EMR Birmingham support our employability programme #YouCan. The local metal recycling site will sponsor 25 young people between the ages of 16 and 25, enabling them to obtain numeracy and literacy training, gain OCN accredited qualifications and receive the support that they need in securing employment.
EMR will also offer a referral scheme, with the support of a recruitment agency, to provide employment opportunities to the young people St Basils supports. Thank you for your support!
chapmanbdsp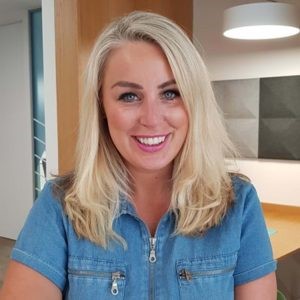 Independent design consultancy Chapmanbdsp, which has a base in Livery Street, Birmingham, has partnered with St Basils Homelessness charity to help make a difference in their local area.
The team at chapmanbdsp will be raising vital funds by taking part in St Basils 'Hike for Homeless' and the annual 'Big Sleepout' (coming soon!), but they will also be offering their years of industry design and sustainability expertise to support St Basils accommodation projects.
The design consultancy favours a holistic approach to design and the ethos of St Basils work, particularly the 'PIE' 'Psychologically Informed Environment' really resonated with the company. We're so grateful to have you on board!
---
How You Can Help Us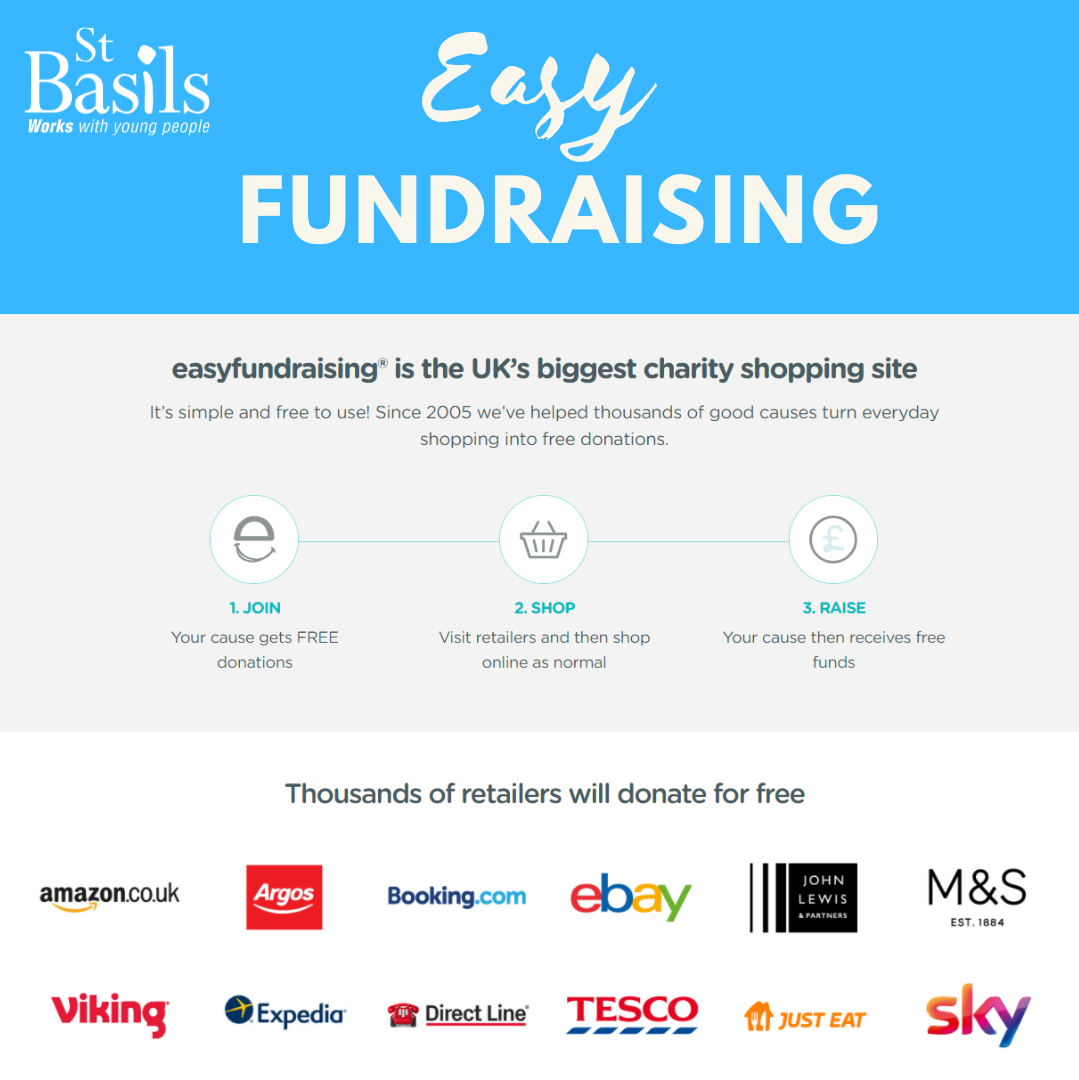 Every month, we will be suggesting a new way you can fundraise for St Basils. Easyfundraising turns your everyday online shopping into free donations for St Basils. How? Just start your online shopping first at Easyfundraising, then shop as normal. The retailer will then make a small donation to say "thank you".
Just visit easyfundraising.org.uk, and search for and select 'St Basils' as the cause you want to raise money for.
It's a great way to support us at no cost to you!
---
Our Wishlist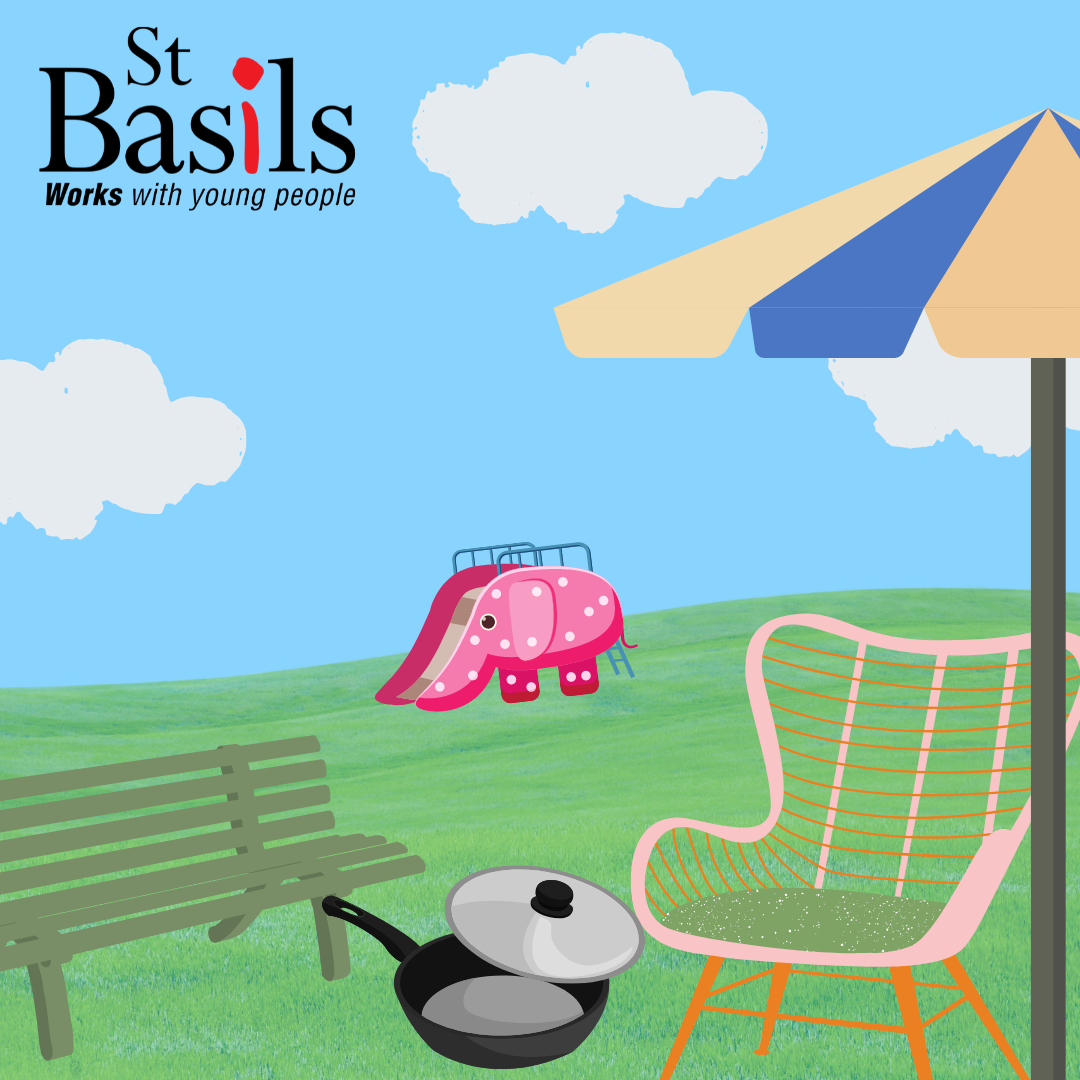 We're currently in desperate need of pots /pans and garden furniture for our projects. Often time, many people leave the service to new long term accommodation with very little, and we've found a lot of young people struggle with buying pots and pans / cooking utensils so that they may make healthy meals.
Secondarily, after a theft at one of our projects where garden furniture was stolen, we've decided to redecorate the garden, so that our young people can enjoy their surroundings and the fresh air, as well as increased socialisation. Budget is tight, so we can't do it without your help!
If you have any clean, second hand pots or pans or garden furniture, or would like to buy and donate, please email fundraising@stbasils.org.uk
Thanks for reading!