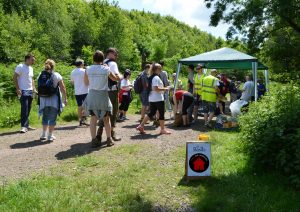 The Hike for Homeless (formerly the St Basils Walk) is considered the most unique walk challenge on the charity calendar because it happens in a different location every year and it doesn't use route markers. Teams get a map and a guide book and have to navigate their way to the various check points. Each check point has experienced marshals, a toilet, water and emergency energy bars.
This year's walk challenge is around the beautiful countryside of Warwickshire taking in such sites as the historic hamlet of Berkswell, the windmill in Balsall Common and Kenilworth Castle.
We offer three routes for you to choose from and try to get them as close to a full, half and quarter marathon distance as we can, but this is very much dependant on the area we choose.
Please note that because of  footpath alterations to accommodate new site works in this area the slightly adjusted routes add an extra half a mile onto each one. So, for this year the 'Q Route' is about 6 miles, the 'H Route' is about 14 miles and the 'F Route' is about 24 miles, so choose which one suits your team best.
For this particular year we are starting the event at 8am from the Queens Head pub in Meriden, and that's where all the walks finish, so they'll be a great party atmosphere at the finishing line.
Teams are between 3 and 6 persons and the prices are the same as last time.
£10 p/p for the 6 mile route, £20 p/p for the 14 mile route and £30 p/p for the 24 mile route.
One person registers the whole team so please read the terms & conditions and talk to your potential team mates first before registering. If you need to contact us, please email us at events@stbasils.org.uk
Registration for this event closes at 5pm on Friday 16th July 2021.
Please remember this is a fundraising event and we are reliant on supporters trying to raise additional sponsorship as well as the registration fee. You can start your own online fundraising page at HikeforHomelessVirginMoneyGiving
Hike for Homeless 2021 YouTube Promo Video
It's also a dog friendly walk and we have water bowls at each check point, but you must have your dog on a lead when crossing farmland.
Even though we will be holding this event post Covid and with full freedom of social interaction we are still going to take precautions. A maximum of 6 people together, distancing in queuing, no physical contact with marshals (simple exchange of paperwork and hand sanitisers at each check point).
If you have any questions about this event please don't hesitate to contact us at fundraising@stbasils.org.uk
---
St Basils would like to thank…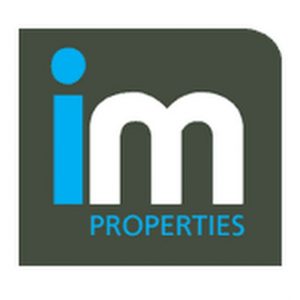 IM Properties for supporting this event
Caroline and Laurence from the Queens Head pub
Vince and Carmen and all at Warwickshireoutdoors