The Walk Challenge 2020 will take place in the beautiful surroundings of the Malvern Hills on Saturday 13th June 2020, starting and finishing from Eastnor Castle. Now in it's 21st year this event attracts hundreds of teams for all sectors of society and to recognise the challenging aspect of this great fundraiser we are changing the name to HIKE FOR HOMELESS 2020. (We will slowly introduce this new title over the coming months but it is still the same St Basils Walk as before. Only the name is changing.)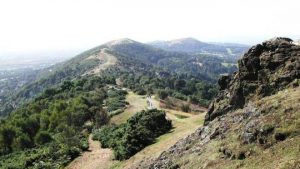 Cost: £10 per person for the Short route (6 miles), £20 per person for the Medium route (13 miles) and £30 per person for the Long route (26 miles).
For that you get:
Illustrated route guide with Ordnance Survey map section
Team photo certificate
The HIKE FOR HOMELESS 2020 badge of honour
Regular check points with free Water and Energy treats
Teams of 3-6 people. 6th team member goes free. Dogs are welcome. If you have any questions about St Basils Walk (HIKE FOR HOMELESS) please email the Events team.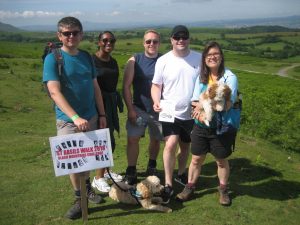 Start your online fundraising page here
Note: The times specified for this event at the top of the page are the longest we will allow those on the Long route to take to complete this challenge but most teams will complete this far quicker, especially if you are doing the medium or short routes.