7 year old Charlotte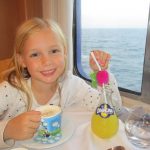 We were really touched to hear about 7 year old Charlotte. Her mum Susie got in touch with us via Facebook, saying Charlotte had pledge to help fundraise for St Basils after staff and a young resident from St Basils visited her school in Sutton Coldfield; "She was sad to learn about homelessness and wants to do something to help."
Charlotte pledged to take part in a triathlon called the Ultimate UK Kids Fun Triathlon as a sponsored challenge to raise funds for st Basils. Charlotte had taken part in running events before this but never a triathlon! The event involves a swim in open water followed by a cycle ride and then a run.
The event took place on Saturday 2nd June. Friends and family sponsored Charlotte and she absolutely smashed her £100 target, raising over £200 for St Basils!
St Basils Business and Communities Executive Sian Dhillon said at the time: "What a brave and kind child! Please let her know how very honoured we are that she has done something so special for the young people we support".
---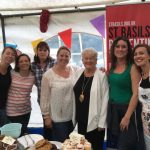 Knowle and Dorridge Ladies Circle and GPS Healthcare
Knowle and Dorridge Ladies Circle have been amazing!
They raised an staggering £2,400+ for St Basils through their Tea tent, cake stall, face painter and Tombola at the Dorridge Fun Day! And one of the ladies also encouraged her work place (GPS Healthcare) to make St Basils their charity of the year and have raised another £2,500+ for us, making a grand total of £5K!
Brilliant work! Our Business and Communities Exec Luke insisted they be made Basil's Champions (Groups) for 2018!
---
Langley School
Thanks to the efforts of students at Langley Secondary School in Solihull we received a stack load of brand new starter pack items for young people moving into their own accommodation. It was a supply that kept us going for quite some time and helped a huge amount of young people in that time.
The donation included brand new pots and pans, kitchen utensils, towels, duvets, toiletries, store cupboard food and much more!
This initiative was part of Dame Kelly Holmes Trust's AQA Unlocking Potential programme. As part of the programme the students aged 14-19 needed to work together to deliver a project helping the local community and selected St Basils as the recipient.
Our young residents really loved this donation that came from other young people who knew what they'd truly appreciate!
---
Ruby and Aoife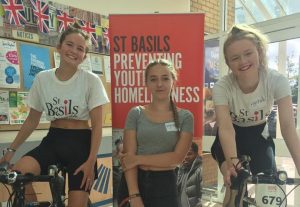 Ruby Hodges and Aoife Hay were just 16 years old when they took on what they called 'Challenge 2016'. This was a year long fundraiser during their GCSE year where they took on a fundraising challenge every month and each one in some way related to the number 2016.
The challenges were extremely varied – some of our favourites include a 201.6km virtual cycle ride, swimming 2016m and a 16 hour Danceathon! Ruby and Aoife also climbed Snowden (over 2016m up and down), made 216 care packages for St Basils residents and lived off £20.16 worth of food for a week. They described it as 'a year to remember', something we certainly agree with!
Their fundraising target for the year was £2,016 – which they absolutely smashed! 'Challenge 2016' raised £3,587.75! 
An amazing total and to show such a commitment to a cause at this young age, well we were really impressed!
---
Birmingham City University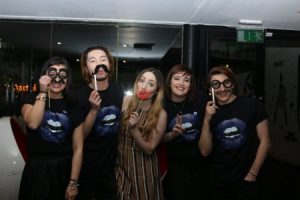 Students completing BA (Hons) in Fashion, Business and Promotion raised over £8,000 for St Basils in 2016 when as part of their course, they were divided up into groups and asked to organise and promote at least one fundraising event each, to raise money for St Basils.
The BCU students employed the full marketing mix and used both online and offline channels such as images, printed T-shirts, posters and utilising social media as well as marketing strategies such as competitions and cash prizes to promote their events and get people sharing their posts as well as purchasing tickets. Some of the groups put on smaller events, implemented crowd funding or sold items to raise enough funds to then put on bigger events to raise more.
Events included a magic show, a charity auction, a fashion show, bake sales, a 'lip sync' battle, Hip Hop Karoke and a Shooting day and a Hog Roast event as well as many more.
The 12 groups raised over £8,000 between them, which is absolutely staggering… so thank you so much BCU! You are true Champions!