There are a few ways you can raise funds to help us and our cause preventing youth homelessness in the West Midlands, at no extra cost to you!
Amazon Smile
If you shop online through Amazon you can make money for St Basils almost completely effortlessly. All you need to remember to do is search for Amazon smile first and put in your usual login details. Then you can carry on with your shop as you normally would. Once you've completed your transaction Amazon will make a donation to St Basils.
It's the same Amazon you know. Same products, same prices, same service. You just need to remember to visit Amazon Smile first.
---
Easy Fundraising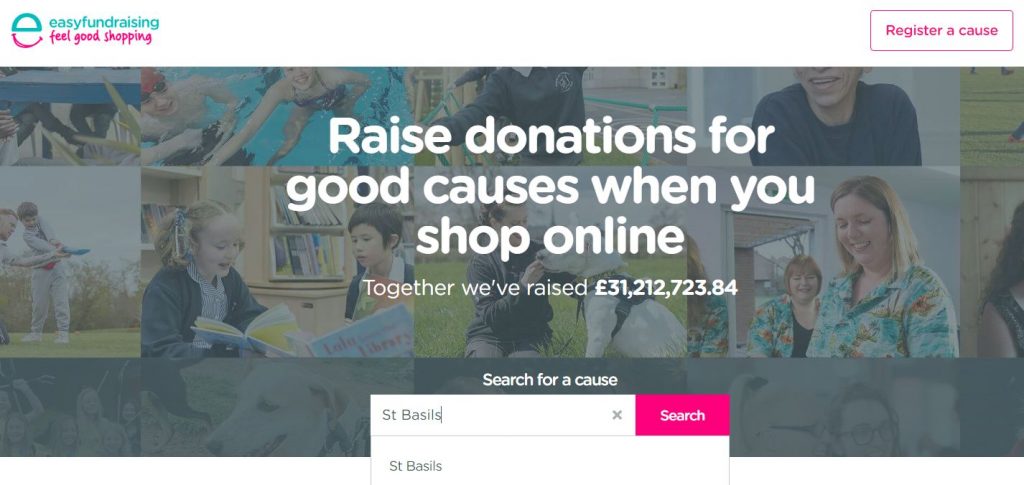 Easyfundraising turns your everyday online shopping into free donations for St Basils. How? Just start your online shopping first at easyfundraising, then shop as normal. The retailer will then make a small donation to say "thank you".
Just visit easyfundraising.org.uk, search for and select 'St Basils' as the cause you want to raise money for.
---
Vintage Giving
Easily donate your old and vintage items using this FREE service to help raise money towards our vital work.
Items accepted include:  Jewellery, watches/ clocks, camera/ lenses, gold/silver, old coins/ currency, medals and militaria, pewter/ brass/ copper, old toys/ games, gold/silver plate, writing instruments.
Process:
Box it
Send it FREE
Raise money for St Basils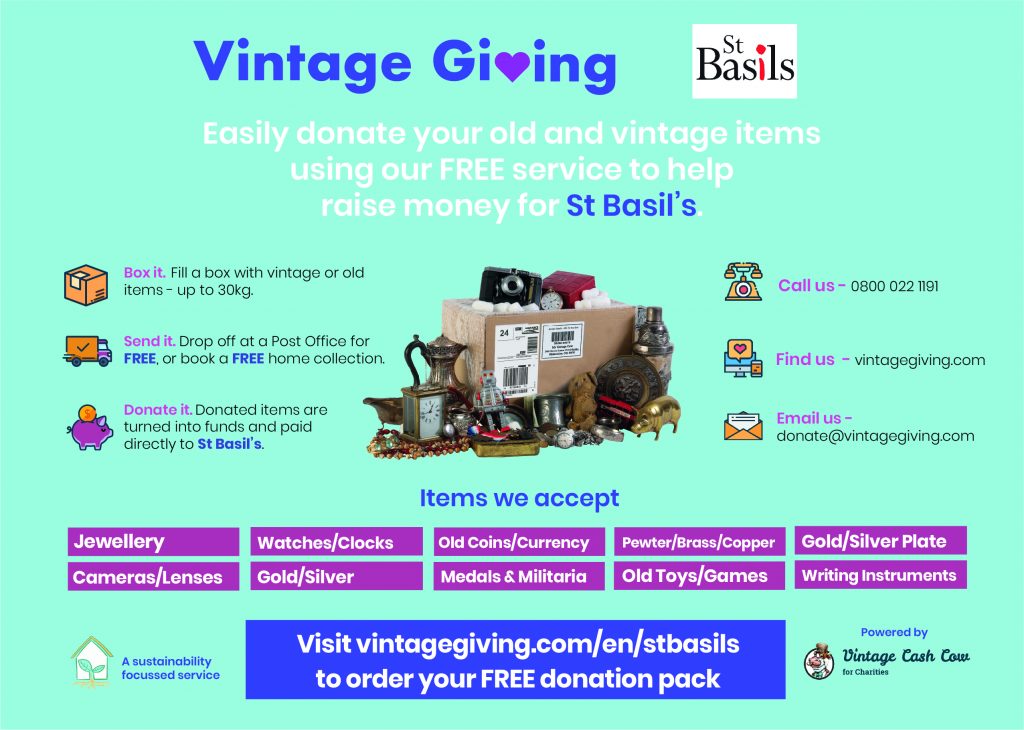 Visit Vintage Giving today for a FREE donation pack!
Find out more – visit Vintage Giving
---