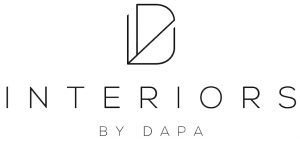 Over the past year the partnership has proven to be a huge success. St Basils aim to provide safe and comfortable environments, giving young people a place to call home. Not only have Dapa supported us to provide some amazing spaces where our young people want to be, but they have also supported us financially to prevent homelessness.
They have provided us with very high quality furnishings. This included a high end sofa for a communal living space in an emergency project. This donation completely transformed the space! They have also contributed much needed items of furniture to young people we work with across the Midlands. This has helped give young people who are homeless or at risk of homelessness a nicer environment to live in.
Dapa employees have also taken part in a number of fundraising events over the past year and made donations. The total support provided to St Basils equates to over £20,000! This is fantastic support but Rob, Dan and their team don't want to stop there. Dapa have decided to continue the partnership into 2020 and maybe beyond!
We are excited to get plans in place for 2020! Dapa staff will be picking which of our fundraising events they would like to take part in this year . They will be also be volunteering at our employability workshops. Furthermore CEO Rob and I are planning to take part in a skydive together to raise funds!!
Sian Dhillon,
Business Communities Executive (Birmingham and Corporate Businesses)
0121 772 9619
fundraising@stbasils.org.uk
---
If you would like to make St Basils your Charity of the Year please get in touch with Sian via the contact details above.