Here at St Basils we recognise that the causes of youth homelessness are a combination of intertwined individual and structural factors.
Structural factors putting pressure on young people or their families
Individual factors affecting the young person or their family

Poverty
Inequality
Housing supply
Affordable Housing
Unemployment
Low wages on Apprenticeship schemes
Insecure Employment
Welfare Reform including Universal Credit and other policy failures
Freezing Local Housing Allowance levels

Poor physical or mental health
Bereavement
Violence and Abuse
Trauma
Drug or Alcohol issues
Experience of Care and/or prison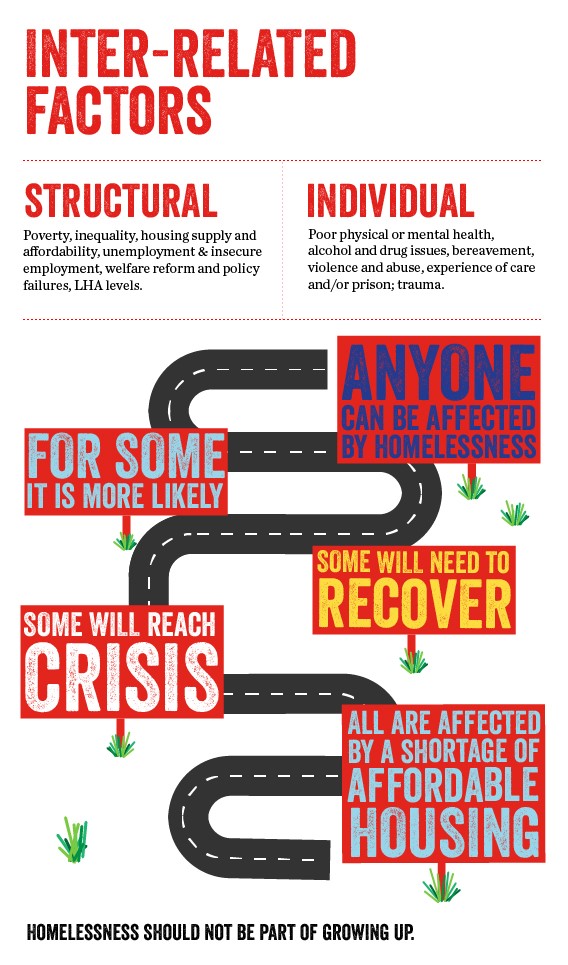 ---
The bottom line
Anyone can be affected by homelessness but for some it is more likely. Some will reach crisis, some will need to recover but all are affected by a shortage of affordable housing.