How to use EasyFundraising
No cost fundraising for St Basils…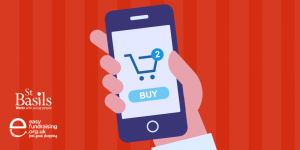 How does EasyFundraising work?
EasyFundraising turns your everyday online shopping into donations for your chosen cause, at no cost to you.
Download the EasyFundraising browser add-on and visit your favourite online retailers as normal. Once you've made a purchase, retailers will then make a small donation to your cause.
Alternatively shop through the EasyFundraising website to browse all the deals on over 6,000 shops.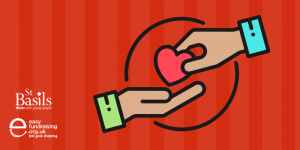 Where does the donation come from?
EasyFundraising works like a price comparison website.
They make money through affiliate marketing, which means retailers pay them commission each time a sale is made through EasyFundraising.
They then pass at least 50% of their profit on to the cause of the supporter's choice.
Retail Examples…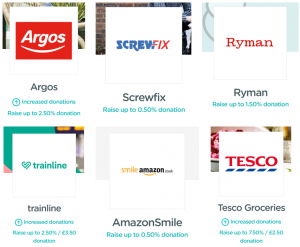 View the full retail list, here.
Getting Started…
Set up a EasyFundraising account, here.
Download EasyFundraising's new browser add-on, which reminds you to activate the donation when you visit a retailers site.
You can do that, here.
Once downloaded, it will look like this…

Watch EasyFundraising's video below to see the add-on in action…
It might feel like a small amount, but together, it will make a BIG difference!
If you have any questions, please do get in touch via: fundraising@stbasils.org.uk
Thank you for your support!