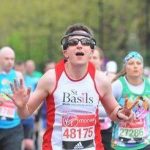 Name: Barrie Hodge
Job title: Head of Fundraising and Communications

Passion/Hobby: Running miles, cycling climbs and anything that involves food.
Favourite Film : I wish I could say it was something like Citizen Kane but it is actually Police Academy.
Favourite Books: Love any sort of book that talks about a specific historical or sporting event.  Oh, and Billy Connolly's recent book is pretty good.
Favourite food: Pizza
Why did you work for St Basils?
It's a place that fits with my values.  I am passionate about opportunities for everyone and fairness.  St Basils represents those things and more and that's why I am so proud to work here.
Areas of Responsibility: Responsible for managing the Fundraising and Communications teams.  Also present to businesses our vision for young people in the Midlands and making toast after our sleepouts.  (It's a very varied job).
---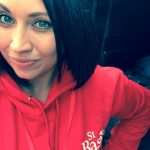 Name: Sian Dhillon
Job title: Senior Business and Communities Executive (Companies)

Where are you from: Sandwell
Passion/ hobby: Criminal Psychology
Favourite film(s): The Color Purple, About Time, Step Brothers.
Favourite books: Most of Christopher Hitchens work and "How to win friends and influence people (1936)"
Favourite food: Chocolate – in vast quantities
Why did you want to work for St Basils?
Having worked in the housing sector for many years, a friend recommended the charity as a good place to work. I knew of the fantastic services they provided and St Basils vision, mission and values fit well with my own. I decided from a young age that instead of seeing issues in our society and thinking "someone should do something about that" that I should actually do what I can to support others that are in times of need, if I am able to do so.
Areas of responsibility: Birmingham – Developing meaningful partnerships with local businesses and people who really want to make a difference to vulnerable young people's lives.
---
Fundraisers' Contact Details
Or call 0121 772 9619
---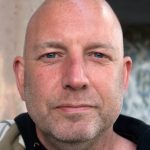 Name: Steve Rainbow
Job title: Events Manager
Where are you from: West Midlands
Passion/hobby: Carving things from wood with axes
Favourite film(s): Brokenhead
Favourite books: The Story of Art
Favourite food: Naga Curry
Areas of responsibility: managing events
---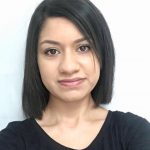 Name: Sami Begum
Job title: Events Coordinator
Where are you from: Birmingham
Passion/Hobby: Baking
Favourite Films: Shutter Island, The Hobbit and anything Marvel
Favourite Books: A Song of Ice and Fire
Favourite food: Pizza
Why did you want work for St Basils?
I discovered St Basils during an internship I did after graduating uni, as I had to interview a few members of staff. At that time, I wasn't aware of how big of an issue youth homelessness was in the West Midlands and I learnt so much that I felt inspired to join the cause. I kept an eye out for vacancies and few months later I became a part of the fundraising team!
Areas of Responsibility: To assist the Events Manager with putting together all the St Basils fundraising events
---
Events team's contact details
Barrie, Steve and Sami form the Events team.
To make contact with them please email: events@stbasils.org.uk or call 0121 772 9614
---