---
Big Sleepout 2021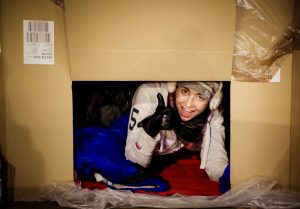 Friday 3rd December – 6pm to 6am
Millennium Point, Birmingham
Sleep out for a night so a vulnerable young person doesn't have to.
Go to the EVENTS page for more details.
---
5 for 5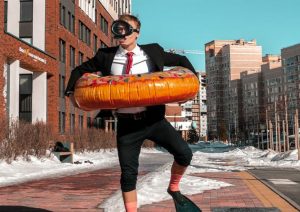 Take part in 5for5 by nominating someone to walk 5K in a confined space, be it your back garden, the kitchen or make it fun by choosing a weird (but safe) place or doing it in fancy dress! If they complete the challenge, you have to donate £5 to St Basils which is how much it costs to house a vulnerable young person for a night.
5for5 fundraiser
---
Pound for Pound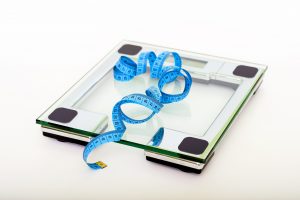 If you have decided you would like to lose a few pounds then why not help St Basils gain a few by getting your friends to sponsor you. All the funds raised will go towards the St Basils lifeskills program.  One of the major areas this program covers is to help teach young people to live well by cooking healthy and nutritious meals.
Sign up with Virgin Money Giving
---
Bike 500 Beds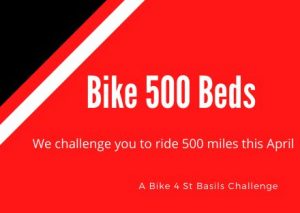 Achieving 500 miles in a month equates to roughly 16 miles a day, but as it's a target for the month you could do more on some days and less on others.
Bike 500 Beds fundraiser
---
Extreme Challenges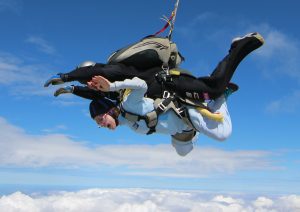 If you fancy parachute jumping, running a marathon, walking or cycling huge distances, or in fact anything that challenges you to the extreme, then email us at fundraising@stbasils.org.uk or call us on 0121 772 9614.
(Please note: These challenges are run by reputable third parties that we have used before. Some of the activities are only available at certain times of the year).