Why we need your support…
Currently we're short of £5 a day per young person staying in one of our projects. That £5 will help us support each young person out of homelessness and transform their life. Every donation matters, so thank you for considering to fundraise for St Basils.
Want to talk to a member of our team? Email: fundraising@stbasils.org.uk or call us on 0121 772 9614.
---
Quick Links
---
Next St Basils Event…
Big Sleepout 2021

Date: Friday 3rd December  Location: Millennium Point, Birmingham
Challenge yourself to sleepout outside for a night and help raise money so that vulnerable young people don't have to do it for real.
---
Christmas Fundraising!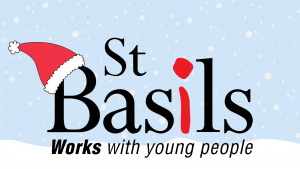 Looking for Festive Fundraising Ideas? Head over to our Christmas Fundraising Page to see how you can support St Basils during the holidays.
---
Featured Challenges…
Family 5K & 10K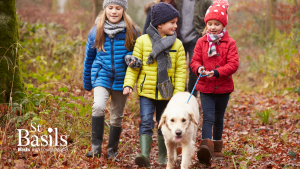 Looking for a fun challenge for over the holidays? Take part in our virtual Family 5K or 10K and raise vital funds for St Basils!
Bring your family and friends along for the journey and make sure you fill out our Questions & Task Sheet to keep everyone entertained throughout the challenge. Map out your distance before you head out and if you want to make it more special, why not dress up?!
Remember to make a donation to St Basils after taking part and if you and your family would like to use a sponsorship form to collect funds, please get in touch: fundraising@stbasils.org.uk
The St Basils Cycling Challenge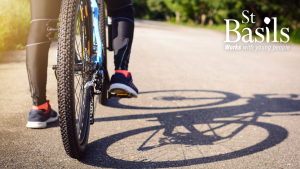 Each night, St Basils accommodates up to 590 young people who have been homeless/at risk of homelessness. To end 2021, we are asking our supporters to take on the St Basils Cycling Challenge – riding 590 Kilometres throughout the month of December.  Can you take on this challenge and support the Young People of St Basils?
Set up a fundraising page below, and speak to a member of St Basils fundraising team who will help you every 'pedal' of the way.
For an extra challenge, set your fundraising target to £590.
See The Full Range Of Challenges Here!
---
Not sure where to start?
Fundraising Top Tips
Looking for inspiration? Read through our Fundraising Top Tips! This guide is filled with lots of great ideas to help start your fundraising journey with St Basils.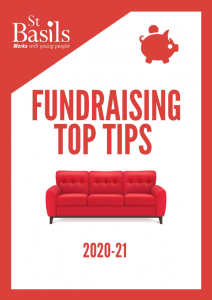 Download Our Fundraising Top Tips!
Free Ways To Fundraise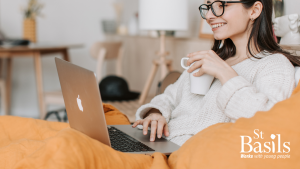 There are a few ways you can raise funds to help us and our cause, at no extra cost to you! Check out St Basils' article which features an array of different platforms we love to use.