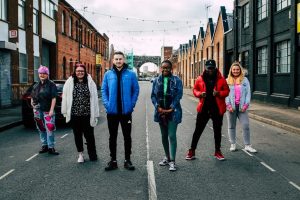 New research highlights the growing impact of low income and the social security system on young peoples' living standards and their opportunities to transition out of homelessness.
The research was funded by the West Midlands Combined Authority Homelessness Taskforce, facilitated by St Basils, and carried out by the Centre for Research in Social Policy, an independent research centre based at Loughborough University. It comprised 21 in-depth interviews with young people aged 17 – 25 across the West Midlands who were living in or had moved on from supported housing after experiencing or been at risk of homelessness.
The research revealed how young peoples' employment circumstances interact with their financial and housing situation and shape their ability to make ends meet and plan for their future.
Councillor Sharon Thompson, Chair of the WMCA Homelessness Taskforce Members Advisory Group, welcoming the research said, "The WMCA Homelessness Taskforce works in a collaborative way across sectors to identify regulations, policy, systems and practice which can contribute to the ultimate exclusion that is homelessness. This research shows how our current social security systems can unintentionally trap young people in poverty and unemployment and makes recommendations which can change that outcome." 
Katherine Hill from Loughborough University said "This research highlights the inadequacy and inequity of a social security system that provides a lower rate of benefits to people under 25. Young people we spoke to face the same living costs regardless of age but receive £70 a month less in Universal Credit. This isn't only unfair but the amount is just too low – struggling to cover essentials let alone anything else, especially with rising food and energy bills was a constant stress. We need a social security system that better supports young people moving on from homelessness to live independently, make ends meet, and look ahead – this means entitlement to the standard Universal Credit rate, and less complex interaction with earnings to make work more viable."
Jean Templeton, Chief Executive of St Basils said "This research links young people's ambitions to live and work with the challenges presented by our social security systems and helps identify what improvements could be made to support that shared ambition. The findings and recommendations will help to progress the WMCA Homelessness Taskforce's aim of 'designing out homelessness' and we hope will provide the evidence to inform national policy changes."