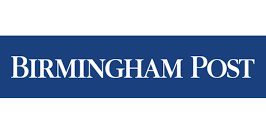 Instead of sending out traditional Christmas cards through the post, make a donation to St Basils and The Birmingham Post will publish your Christmas card to all you clients in a double page spread in their newspaper. You'll also receive an e-card designed by One Black Bear to send out to your contacts and clients by email.
If you would like to take part in this, please register your interest by December 6th 2019 by emailing fundraising@stbasils.org.uk.
Thank you so much for your support!