Fazenda Rodizio Bar & Grill will be raising funds for young people by adding a suggested donation to every table that dines with them during November.
The restaurant based on Colmore Row is suggesting diners include a £1 donation onto their bills, during the penultimate month of the year to support the city's homeless youth. The Fazenda team are also supporting the charity further by volunteering their time and attending St Basils' events as well as organising their own events at the 220-cover restaurant in the heart of Birmingham's financial district.
St Basils, based in Digbeth, Birmingham works with young people aged 16-25 years old who are homeless or at risk of homelessness. Helping over 3,850 young people per year across the Midlands region, St Basils needs to raise £1.2 million to maintain its support services, which include outreach services, accommodation and life skills training and advice.
Ineta Svedaite, relationships & events manager at Fazenda Rodizio Bar & Grill, said;
"The last year has been complicated for all industries around the country, therefore as we are slowly coming back to normality it's time to give back to our local community and really make a difference. St Basils continues to do incredible work with young individuals, and we are looking forward to supporting them. Helping vulnerable young people is something we are passionate about, and we believe that the funds raised will have a true impact on the community. We are delighted to support St Basils and look forward to working together".
Head of fundraising and communication at St Basils, Barrie Hodge, said:
"We are so thrilled that the Fazenda team have chosen St Basils as its charity partner and very much look forward to working with them to support our vital work in the community.

"St Basils' focus is really on trying to prevent people becoming homeless. This could be through family mediation where relationships have broken down or working with other providers to find other accommodation if they can't stay at home, while our outreach teams also go out into the community and the streets of Birmingham to provide crisis support. The funds raised by Fazenda will make a real difference in our community."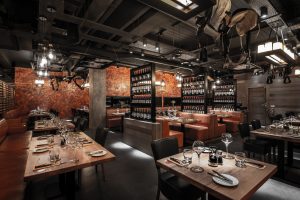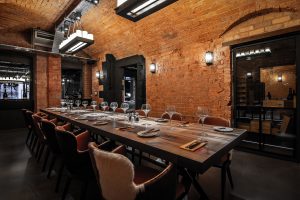 ---
To make a booking at Fazenda, visit their website: https://fazenda.co.uk/