Pictured above: Sian Dhillon of St Basils and Rob Lawton of Greenwell Gleeson in front of their famous mug wall- where you choose the mug that best fits your personality on arrival!
For the 9th consecutive year, the 2020 IIM Survey ranked Greenwell Gleeson as the leading specialist accountancy & finance recruitment firm across the whole of the UK. We are proud to have them on board to help St Basils young people with specialist employment support and vital fundraising.
Greenwell Gleeson have kicked off their fundraising efforts by asking members who attend their breakfast networking events to make a voluntary £5 donation to our £5 appeal. We accommodate 590 young people every night in our 42 accommodation schemes across the West Midlands, and currently are short of £5 a day per young person staying in one of our projects. Every £5 Greenwell Gleeson raises will help us support each young person out of homelessness and transform their life.
On top of this, at their last breakfast networking event, they asked people to bring in donations from our St Basils wish list – contributing £100 in cleaning products and toiletries as well as £60 (+£15 gift aid) donations, which equates to 15 young people supported by their business network.
Sian Dhillon of St Basil's says: "We are honoured to be working again with Birmingham's longest established, independently owned, accountancy & finance recruitment firm. Being one of the most trusted names in their industry and as their ' pick your personal mug' wall and charity commitments demonstrates, they are a team that not only cares about those they work with but also the region they operate in as a whole. Employability is a priority for many of the young people St Basils works with, having specialist support from our local business community is extremely valuable and needed. We are very grateful to them."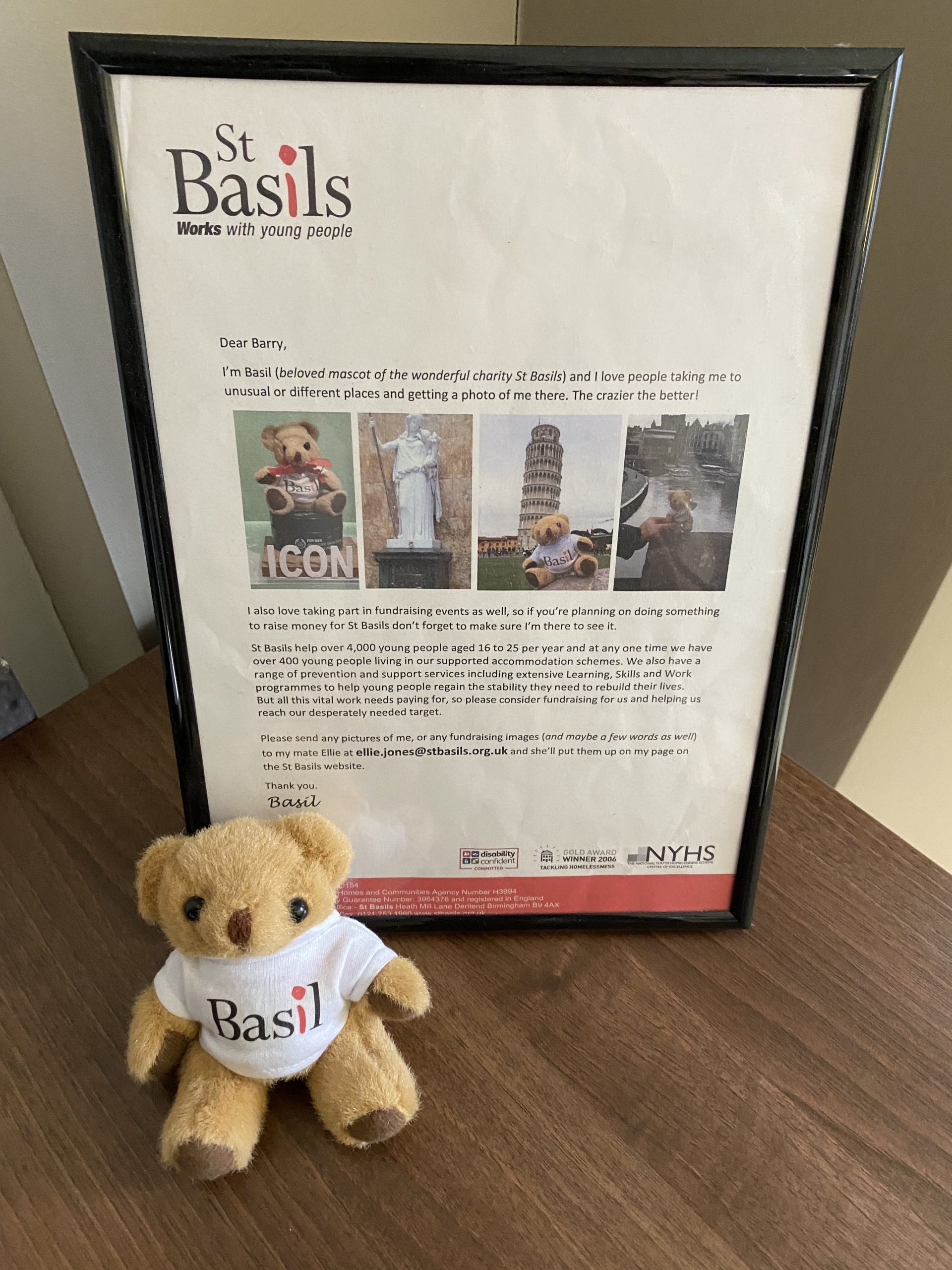 Pictured: A vintage Basil Bear that to this day sits proudly in Greenwell Gleeson's Waterloo Street office since 2017
Their next breakfast networking event is in Birmingham on the 17th March, sponsored by Partners&. If you're interested in attending breakfast networking events, please contact: Duncan.Wise@ggltd.co.uk
To find out more about Greenwell Gleeson, click here.