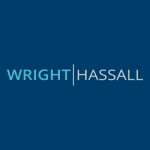 Like all charities our capacity to fundraise for ourselves has been severely hit in the last year due to the coronavirus pandemic meaning we had to cancel our full calendar of events this last year.
It's costs us £5 per young person per day to support each young person out of homelessness and transform their life and, ordinarily, St Basils fundraising team would be tasked with raising this money to ensure we can continue to help the 1200-1500 young people who come to live at our supported accommodation schemes every year.
We are very grateful therefore to Wright Hassall Charitable Trust for responding to our plea for help by donating £1500 towards our work.
A spokesperson from Wright Hassall Charitable Trust said:
"Wright Hassall Charitable Trust is delighted to support St Basil's with a donation, especially at what must be a difficult time for many charities.  Our Trust was set up with the aim of supporting local charities and especially those which are close to the hearts of our employees.  Throughout the year, we hold events to raise funds so the Trust is able to make several grants to charities throughout each year."