"Thank you for everything you have done for me and trusting me in your home.  I really do appreciate your time.  Thank you for making me feel welcome in your home.  You are such a loving and caring person.  Anybody would be lucky to have you in their life".

~Young person's feedback  
Aims of St Basils Home2Home scheme
Our Home2Home Supported Lodgings Scheme offers young people accommodation with support in the local community to enable them to develop the emotional stability and confidence as well as the social and practical skills needed to live independently and thrive. For some young people, being based in a home environment best suits their needs.
The scheme is for young people aged 16 – 18 but occasionally can be 18+ depending on the local authority making the referral.
The objective of the scheme is to:
Provide good quality accommodation that meets the needs of young people.
Provide a safe learning environment in which young people can be supported
Assist young people to start acquiring the skills necessary for independent living
Provide support to help ease the transition into longer term accommodation.
Coordinate holistic support for young people, with the aim of enabling them to take responsibility for themselves.
Hosts in our local communities
For this scheme we recruit 'Hosts' who have a spare room or rooms and the skills and experience to provide support and guidance to a young person. This can be from their own life experiences or through a profession. The Host helps the young person develop the confidence and practical skills needed for independent living. We look for caring people who can offer encouragement and guidance, whilst providing accommodation in their home.
Supporting a young person to independent living is all about helping the young person;
Gain confidence
Plan for the future
Learn to to cook nutritious and inexpensive meals
Learn and keep to the boundaries within the home
Maintain personal cleanliness
Learn to do their own washing and other domestic chores
To keep safe
A risk assessment is undertaken on both sides and matching process conducted.
---
Could you be a Home2Home Supported Lodgings Host?
No formal qualifications are necessary, just the desire to make a positive difference!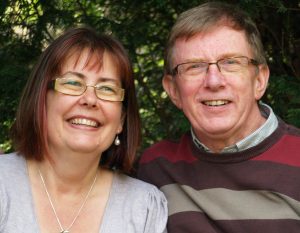 Benefits
Hosts will receive a fee plus contribution from the young person.  Hosts will also receive training and a support package including social events (when possible), meeting other hosts and the opportunity to develop skills working with young people.
Young people are fully vetted and you will be consulted and involved in the decision making of who you accept in your home.
For an application pack ring St Basils Home2Home Team on 0121 772 2483 ext 1188 or e-mail admin.home2home@stbasils.org.uk.  For informal enquiries and to find out more about this scheme, ring the Manager on 0121 772 2483 ext 1193.
More Young People Quotes
"I wouldn't change anything.  When I've needed support it's always been given.  I have enjoyed being in supported lodgings and I am learning more skills and gaining life experience.  I am more stable, emotionally and physically and mentally.  I am feeling safer and more balanced".

"It does not matter to them where you come from, they will look after you.  When I came here I was scared, they made me feel welcome and they did not know me.  They kept me safe.  Anybody who comes here will get well looked after".

"I am grateful for the support given.  I have been well looked after and felt welcome in the hosts home.  Everything has been positive.  Communicating with the host has been brilliant.  Her meals are delicious and the support from her has been excellent.  I have been brought out of a bad and unhealthy environment into a good environment."  

"It's been a great experience living with the host.  She has been brilliant and I recommend her highly as she has been supportive and very welcoming. The only negative is the fact that 'I have to leave'".