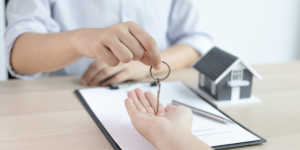 Landlords- do you have a property to rent out?
If you are a local landlord with private rented properties in Solihull, Birmingham, Coventry, Worcestershire, Warwickshire, Wyre Forest, Sandwell, and Bromsgrove you could receive an incentive through our Landlord Incentive Scheme.
We are running the Landlord Scheme providing support and incentives to landlords who can offer affordable rented accommodation to our young people in need of a home.
In return, we can offer you a financial incentive. Your tenant will also be offered floating support to help them to maintain their tenancy.
To be eligible you must:
Ensure all properties meet the basic safety requirements
Be willing to let properties to young people (18-24 years) who are working/DSS
Work with St Basils Home Finder Worker to resolve any problems that may arise
Ensure tenants deposits are protected on the Government Deposit Scheme
The Benefits
Subject to LA Funding, you will receive support to apply for a one-off financial incentive.
Deposit/ Rent in Advance
Alternative offer of a bond deposit incentive
Ongoing support provided to the young person
For more information,  contact
Georgette Pratt   07458 080 894
Mark Kwabia        07796 192 557
Or email: homefinder@stbasils.org.uk